Rates and Further Information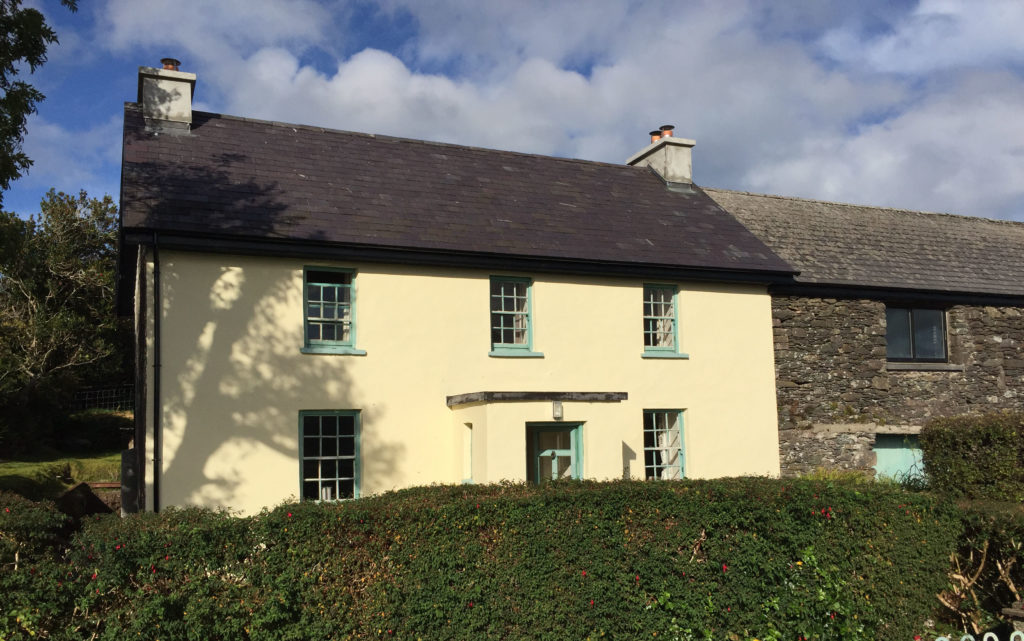 Covid-19 update: We are closed for bookings
The house is available for stays of three nights or more, up to a maximum of three weeks – all year round.
Our rates vary greatly, depending on the services you require, on the season and on the number of people staying.
Please feel free to contact us, if you require greater clarification or if you wish to learn more about the house.
---
Some Comments from our Guest Book:
February 2020: Fantastic time at Wild Atlantic House. Such a wonderful, magical place at the foot of Mount Brandon. Great walks with spectacular views all round and ever changing, thanks to the Irish weather. Particularly loved foraging for mussels and razor clams for supper…. the house oozes old world charm yet has the conveniences of the modern world.

July 2019: We spent a great week here in the house and around the Dingle Peninsula. We especially liked the Kubb playing at beaches – where even the Irish did not know the game.

August 2019: Be sure to visit the local shop… super friendly… there is beauty and adventure everywhere… wish we could return year after year.

August 2019: We got to relax, catch up on our reading and a few Scrabble games… fishing and foraging… we would definitely recommend and come back again.

July/Aug 2019: Had a fastastic 5 days here in this beautiful cottage. Everything you need for a holiday is provided for… there is plenty to do within a short distance.

July 2019: We loved the character of the old house, walks to the beach and up Brandon… Thanks for letting us enjoy your beautiful house in Cloghane.

June 2019: An enchanting place on the Wild Atlantic Way. Thank you very much for making your beautiful home available to us.

June 2019: Very magical place! We loved walking on the beach and collecting shells. Some of us were brave and swam! The pub in town had wonderful food ad storytelling. Conor Pass tested our driving, but it was worth it for the views and the fun in Dingle. Father's Day supper in by the cozy dining room fire to end our special visit.

April 2019: Four sisters and one cousin loved being here, in this quiet green and wild place! Weather, walking, hiking, hiking, swimming, sitting by the fire, cooking, shopping, enjoying the library, dining out, telling stories, laughing. Lovely spot.
---
Get in touch with us:
Contact: Caro
Email: holiday@wildatlantichouse.com

Follow us on Instagram: @wildatlantichouse